Channel Zone
The shift to recurring revenue models versus large CapEx expenditures has been going on for years. In 2017, we saw that trickle down to significant restructuring within Channel programs and offerings.
While some Partners still appreciate the typical tiered model and Partner marketing support, the "born-in-the-cloud" Service Providers require something different and are finally driving the shift.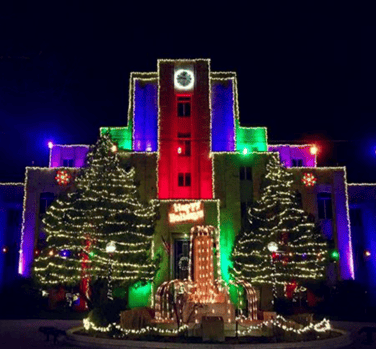 Boulder, Colorado
2017 holiday lights
Alongside these changes, Vendor-Partner relationships have also shifted from Vendor driven and Partner loyalty-based to customer-centric and business outcome focused as more and more Partners sell multi-Vendor solutions and bolt on their value-add services.
In large part due to this, we're talking to Vendors more often on PPO (Partner Program Optimization) and PX (Partner Experience) both of which have become increasingly important as Vendors assess, rebuild, and alter the way they drive revenue to and through their Channels.
While 3 - 5 years ago, we worked on a lot of co-branding and tiering Partners by revenue, now we're talking about assessing Partners' potential, recruiting based upon demand generation capabilities, building out programs and infrastructure that align to Partners needs, and communicating to your Channel in new and innovative ways including Inbound Partner Recruitment™.
Our team has been hard at work assessing, consulting, and creating assets for new and revamped Channel Programs, helping Vendors dial-in on important to-Channel marketing initiative such as Partner-facing blogs and communications plans created in synergy with how Partners want to receive their communications.
continued...