In today's sea of Vendor choices, Partners look for Channel Programs that are easy to do business with and profitable so they can focus on their customers' needs, rather than the needs of their Vendors. With "ease of doing business and expertise" as the driving factors, many Vendors have responded by deploying virtual sales and marketing teams. For most, it's a well-oiled machine - except for one small glitch. What happens when the Partner needs pre or post sales technical support?
While a hybrid Partner sales/sales engineer agent is on the horizon within the next five or so years, only a few Vendors currently offer sales engineer support for their Partner Channel, and even then it is typically limited to the top Partners. This means when Partners ask for technical assistance, their support team is turning to internal engineers for answers, causing a barrier for efficiency and in some cases leading Partners to look to competing Vendors who offer the technical resources they need.
How can Vendors bridge the gap between Channel sales teams and tech support?
So why not just hire a sales engineer? Well, sales engineers are a costly resource that are typically restricted to a physical location, limiting reach and requiring more resources for adequate coverage. Enter virtual sales engineers. Like any other virtual team member (inside sales, account management, support, etc.), they can manage multiple Partners across a large regional area. Engineering support is tracked, managed, and escalated in real-time, leveraging a variety of tools (CRM, Ticketing, and others) creating a closed loop mechanism for every individual touching the account. One of the often overlooked and most compelling reasons for these teams is that virtual sales engineers boost Partner, and end-customer, satisfaction and increase deal sizes by offering immediate and premium service to all Partners, including:
On-demand and personalized technical training
Virtual demos and labs that field reps aren't able to access on the fly
Proof of Concept delivery
One-to-one technical support for Partners and sales teams
Joint calls with Partners and their customers to architect a solution together and/or provide advice on how to build a stronger solution
Customized product recommendations, helping Partners give customers the right product the first time around and ultimately mitigating the backend work required to placate an unhappy customer
Virtual sales engineers build and deepen Vendor-Partner relationships, by providing a trusted resource for advice and on-demand assistance. When bringing virtual sales engineers on, we recommend following these three steps:
1. Assess strengths and weaknesses
Think about what's required of this position. What kind of technical assistance do your Partners need? Does the candidate have a wide breadth of knowledge or a specific expertise? What products or solutions could they use more training on.
2. Get virtual sales engineers the right training ­
You may not have to reinvent the wheel when it comes to training virtual sales engineers. Often times, you may be able to take advantage of any training available both within your own organization and at your Partner organizations. If this kind of training is available, your sales engineers can get cross-trained on not only the products they're selling, but also the technology involved, whether its storage, wireless, virtualization, etc. The goal is to offer outstanding Partner support across all your offerings and if your virtual sales engineers are tied to only one technology, your virtual team will quickly lose its value.
3. Assign different levels of support
Fill positions based on each sales engineer's level of competency. This will help your team meet Partner needs, whether it's a junior sales engineer who can offer basic help desk assistance or an industry vet with multiple certifications who's able to video conference with a Partner, look at the back of their server virtually, and explain how to reconfigure successfully.
In the end, great virtual sales engineers come with a breadth of knowledge, experience, and a willingness to learn. Look at your organization from an efficiencies point of view and ask yourself what you could be missing in revenue by not having a virtual sales engineer team. Why not consider a model that would double or triple your reach and influence revenue in a positive way, while increasing experience for Partners and end-users?
A guest blog from Regan Howell of MarketStar: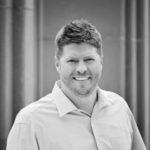 Regan has more than 10 years of IT channel experience with Fortune 500 companies coupled with direct sales and marketing. His approach to innovation, implementation and execution has led to big gains in market share and revenue for his clients.
Regan is responsible for the creation, launch, and optimization of quota bearing sales teams at MarketStar, the Sales as a Service™ expert. His specialty is rooted in channel program management, particularly in cloud, storage, and IT solutions. Regan is passionate about employee culture and success through accountability.