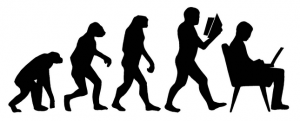 Enough with resolutions. They never stick anyway. Instead, how are you helping your channel evolve in 2014? What are your goals? How do they relate to your partners' goals? If you can't answer that third question, you need to readjust your goals. Some opportunities we've identified with clients in the past year are to better communicate to your partners without overwhelming, enabling partners to better market themselves, and providing content for partners to leverage.
Create a governance policy to monitor what and how often things gets communicated to partners via email. If it's not time sensitive, it should go in a newsletter and on social. Also, remember how you communicate is as important as what you're communicating. Identify the partners' pain point in the first sentence of every email, social post, newsletter, and piece of content.
Enable partners to better market themselves with campaign materials, social content, marketing platforms and One-2-One Partner Support. By teaching partners to fish you are enabling their success, and yours, for the longer term.
Content marketing is on the tip of every marketer's tongue. Since partners have never been the strongest marketers, there is a huge opportunity to enable them here. What types of content will best help your partners? Ebooks, blogs, social posts, white papers, infographics or video?

How can you better help your channel to evolve? What are your biggest challenges for 2014? We want to hear from you and all responses will be anonymous. It will help us to create useful content and blogs for you in early 2014. Simply email Heather heather@channelmavenconsulting.com.
Photo Credit: Planet Ivy
The post New Year's Evolutions for the Channel appeared first on Channel Maven Consulting.