Now more than ever, Partner recruitment is a two-way street. Vendor teams are actively seeking, recruiting, and onboarding new Partners and simultaneously, Partners are seeking relationships with Vendors that fit into their solutions and services offerings.
Similarly to how buyers self-serve their journey, Partners are in the same scenario when it comes to vetting opportunities with a new Vendor. We call this Inbound Partner Recruitment

and it is fast becoming the norm. The more information Vendors provide upfront, the more they aid Partners in their search for a good fit and the easier it will be to enable those Partners through recruitment, onboarding, and beyond.
5 Elements of Inbound Partner Recruitment to Include on Public-Facing Program Pages:
1. List Partner Types: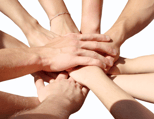 There are many Partners types and new recruits will want to know what type you're working with before they take the time to reach out for more information. Public-facing Program pages should clearly outline these categories in order to ensure a basic match before the recruitment process begins.
Suggestion: Divide the main landing page into Partner types and include a "more information" button pointing to subpages that drill down into specifics by Partner type.
Example Partner types to include:
Solution providers
Consultants
OEM Partners
Technology Partners
Managed Service Providers
2. Benefits of Partnership:
Once Partner types have been showcased, include a section that explains how partnering drives growth for their organization and delivers the outcomes their customers want.
Suggestion: Include information about which type of Partner organizations are most successful and why or case studies highlighting wins that existing Partners have experienced. Doing so will help prospective Partners imagine their own success once they've joined your Program.
3. Partner Requirements: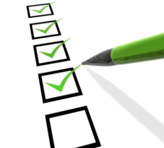 In addition to Partner types and other information, prospective Partners want to know upfront how much time and how many team resources they will need to invest for onboarding and what the minimum requirements are for partnering. Being transparent with this information allows Partners with ready resources to execute on partnership more quickly and those who don't can prepare before they begin working with you.
Are there certifications or other requirements to qualify for partnership?
What about quotas and other revenue requirements?
What are the training and time requirements for becoming a Partner?
What can they expect during the onboarding phase and after?
Is there a financial investment required?
4. What's-In-It-For-Them:

Partners want to know upfront what type of support they will receive.
Be sure to answer these types of questions:
Do you have a dedicated Partner-facing team that will help them sell?
What type of demand and lead generation support are you offering?
What is your process for pre, during, and post-sale support?
Do you support Partners with MDF or in other monetary ways?
How will they earn their revenue?
5. Public-facing Partner Blogs: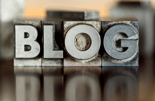 Many Vendors have Partner specific blogs on public-facing pages already, which is helpful to potential Partners who are actively vetting Vendor options online. However, including relevant blogs in a sidebar on Partner recruitment pages that align with Partner types will give your Inbound Partner Recruitment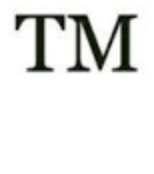 efforts a boost. As will posting blogs that are specifically written for Inbound Partner Recruitment. The more self-serve information such as case studies, blogs, infographics, videos, and other assets, the easier it will be to attract the right Partners online.
Looking for help developing and executing Inbound Partner Recruitment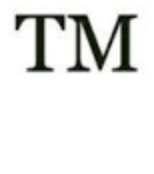 strategies? Contact us, we're happy to help!