Today's Partners finally realize the impact content marketing has on driving demand to generate leads. However, working with anywhere from 5-25 Vendors day-to-day, makes it very challenging to turn their focus away from their customer's needs. Between stretched resources and competing priorities, the work involved for Partners to curate or create relevant and engaging content, ends up taking a back seat or falling by the wayside all together.
As marketers, we know integrated inbound marketing success is built on relevant content. Of course, we'll never be able to put more time in a Partner's day, so how can you realistically help make a difference? We've found the key to success begins with Partner education around simple strategies, easy-to-execute tactics and practical tools, that will not only enable their content efforts, but help them to actually publish relevant content, consistently. And it can't be done without a solid editorial calendar.
Teach your Partners editorial calendar basics: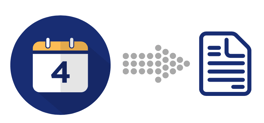 Good news! Editorial calendars don't have to be complicated to be effective. They just need to include specific information that will enable Partner marketing teams to organize and plan content. With free tools, like Google Sheets, or Trello (with upgrade opportunities), to paid tools such as CoSchedule, you can quickly help your Partners implement an editorial calendar to align and manage their content marketing strategy.
Well-planned and executed editorial calendars help Partners keep track of:
Content types (social media, blogs, e-books, videos)
Topics worth developing
Team members responsible for editing, writing, images, publishing
Important dates (draft, editing, proof reading, publishing)
Calls-to-action associated with each content piece (additional blogs to read, e-books to download, webinar registrations, newsletter subscriptions)
Distribution channels (blog, social media, email)
5 Steps to creating an editorial calendar:
Step 1: save precious time
Always recommend Partners create an editorial calendar that spans 3, 6, or even 12 months. This will not only save them time, but they will avoid headaches down the road. Establishing timeframes allows them to focus content around a particular theme, campaign, program, etc. and ensures the content mix includes multiple relevant topics. It also gives them a set schedule to follow so when it comes time to writing, there's no more stress involved around brainstorming topics. Between planning sessions, topic ideas will naturally come up, and should be added to a list for futures, versus trying to slot them into the existing plan, which only serves to create more work and confusion. Unless new topics are on a critical path, it's best to stay on course and stick to the established calendar.
Step 2: create content categories
Partners "sell" improved business outcomes with your solutions, like security services, cloud computing or datacenter monitoring. Their content topics need to map to your solutions, and the more Vendors they partner with, the more categories they have. Defining buckets on the editorial calendar, and aligning topics creates a visual that ensures content is not clustered in one particular category while negating others.
Step 3: choose the cadence
Although some Partners have marketing resources, many don't have dedicated teams or the experience to create relevant, well-written content. For inbound strategies to work, consistent publishing is key. Have Partners choose a publishing schedule they can commit to long-term.
Step 4: engage the team
Editing, proofreading, publishing and socializing content are the activities necessary to execute the plan established in your Partner's editorial calendar. In addition to topics, cadence and timeframes, the editorial calendar should be accessible to everyone, and team members should be assigned so each knows which action item they own and when it's due.
Step 5: plug and play!
Once the details are worked through, add topics, assignments and due dates to the calendar.
Content development is critical for Partners when it comes to inbound sales and marketing. They need relevant, trust-building information for prospects to consume during each phase of their buyer journey. With an editorial calendar in place, it's much easier for Partner marketing teams to develop and manage the content creation process.
Looking for more insights on through-Partner marketing?

Check out our e-book: