If you're content strategy nerds (like us), you might agree, blogging to a Partner audience is fascinating. No, seriously, think about it.
The typical reason B2B organizations publish blogs is two fold:
Gain search rank.
Provide relevant information that transforms prospects into customers.
However, those reasons don't jive with partner-facing blogs because:
Partners know where to find your information and aren't searching by keywords – they go directly to your website
Vendor domains are typically top-ranking so these blogs won't improve SEO
Not every Partner-facing blog is locked behind a Partner portal but those that are don't add SEO value
Partner-facing blogs – the why: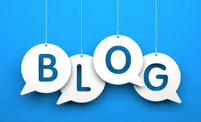 At the very core, your blog platform should be the go-to place for Channel Partners to stay up-to-date with your partnership. It's some about you; program highlights, upcoming events, news, and changes. Ideally, it's a mix of you plus Partner enablement; leadership topics, sales and marketing best practices, Partner successes and information that impacts Partners, the partnership, and your joint customers.
Added bonus: When they're public facing, Partner-facing blogs double as a tool in the vetting phase of Partner recruitment.
Vendor challenges:
Blogging is primarily an inbound tactic used to improve search rankings and get new traffic in the door. However, partner-facing blogs aren't developed to attract random readers. They broadcast information to a set universe of Partners similarly to a news outlet. Therefore, how do Vendors who aren't known to be or thought of as news sources garner continual engagement from Partners?
6 tips for Channel Partner Marketing via blogs:
Create content for sharing: As businesses with salespeople, Partners need to provide well-researched proof of concepts and often don't always have time to create them. If a Partner knows your blogs will add value to their conversation with customers and prospects, they will share them verbally or via linking or even in email.
Use categories and tags: Partners are busy and according to World-O-Meters' live tracker, over 3-million blogs are posted every day. That's a lot of blogs competing with you for Partners' attention. Therefore, ensuring yours is easy to navigate by using features such as categories and tags helps with user experience.
Hire top-notch writers: There's an interesting perception amongst many organizations that writing is easy, anyone can do it, and therefore it should be inexpensive. Not so. Content development and strategy is one of the most important investments you can make into your Partner-facing blogs. Again, there are millions of blogs to choose from – why would your Partners want to read your blog on marketing tactics instead of reading blogs from marketing experts?
Most bloggers know some of their audience. Very few know the majority of their audience by name or have real-time access to them. Vendors are in a unique position with their audience because they're known. Coupling that intelligence with talented writers to deliver the messaging strategically, improves engagement.
Allow Partners to subscribe: A partner-facing blog without a mechanism for subscribing is a missed opportunity. Maybe they only want blogs related to a certain solution or topic. That alone makes allowing Partners to subscribe by category a great idea.
Ask Partners and Partner-facing teams for ideas: This may sound too simple, but asking Partners what type of content they want and need is key. Partner-facing teams can help by sharing questions they're asked, problems they solve, and other ideas they hear while meeting with your Partners. They should also subscribe to your blogs themselves to stay informed with your updates, and help socialize the links.
Be consistently informative, predictable, and entertaining: People are creatures of habit and visit the same sites over and over. Think about the blogs you read regularly - what drives you to return?
Content is well-written
Articles are informative, funny, and/or different
You learn something new or a new point of view
You bolstered knowledge you already had
Sharing it makes you feel smart and helpful
The source is trusted and respected
Now armed with a few ideas for partner-facing blogs, here's an article to help you gain more traction once they've been posted: How to Gain More Reach for Your Channel Partner Blog. If you need help or want to nerd-out on content strategy, contact us, we're here to help!