Staying top-of-mind with Partners is… well… top-of-mind for every IT and Telecom Channel Vendor we've ever met. An event is obviously a great tool to accomplish that - as well as a fantastic opportunity to drive Channel Partner demand gen.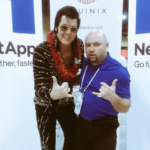 Informative and inspiring keynotes are expected. Workshops, hands-on labs, tweet chats and breakouts too. Yes, selfies. Lots of selfies, which are of course better when taken with "Elvis" or other "superheroes." Fun swag… a fresh baked chocolate chip cookie to go along with the free beer… all expected.
After all – it is a tech event!
What about activities meant specifically to drive Channel Partner demand gen and keep you top-of-mind with Channel Partners? You know, something other than a squishy-ball that makes them think about you after the 24-minute shelf life of the last selfie-tweet expired?
We have an idea
Give them a take-away with value they weren't expecting. A little something they will remember long after the event is over. A gift that drives Channel Partner demand gen; think about a Partner Demand Gen Rally Station™.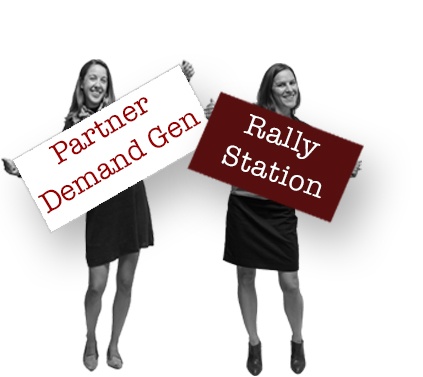 What's THAT? You ask…
Our Channel Partner demand gen consultants and a professional photographer are onsite, giving Partners a dedicated 15-20 minute consult. We're there working one-on-one with them to build a strong digital and traditional marketing strategy.
Partners walk away with a roadmap for driving demand on and offline, including actionable steps and a free professional headshot, courtesy of you.
5 reasons your event needs a Partner Demand Gen Rally Station™
Attendees need a break from the norm
In less than the time it takes to chug down an iced coffee, your Partners will receive an integrated strategy to help them drive Channel Partner demand gen. They'll also get a new pro headshot for social media and other web properties, and a renewed sense of excitement to flex their marketing muscles.
Yes, they came to your event to learn but by the second day, eyes are glazing from information overload and it's time to focus on something else for a bit. A coffee break isn't on the to-do list because they're on a mission to get the most out of the event. How about helping Partners build a digital and traditional demand gen strategy? Who says "no thank-you" to that?! Break up the same ol' with a good dose of actionable tips and human interaction at our Partner Demand Gen Rally Station.™
Customization is key
The Partner Demand Gen Rally Station ™ is a curated experience. We work with you to choose content and information most helpful for your Partners. Our goal is to level up their digital and traditional marketing and sales footprint to drive more Channel Partner demand gen. After several successful years helping Partners in this way, we know Partner needs vary. They have different questions and unique approaches to business. Each situation calls for a custom plan and even the most engaged marketers appreciate a little extra help and a new perspective. We bring exactly that.
When Partners succeed – we all succeed
Partners who execute integrated marketing strategies gain new customers, make a good impression online and help promote Vendors. Their websites, profiles and social posts become a megaphone for your products and services. We'll help Partners understand how to optimize their online presence to get results offline. At your event's Partner Demand Gen Rally Station,™ we help your Partners amplify their solutions, including yours, by introducing them to tools that enable success.
Get Partners using your resources
It's not uncommon for Vendors to spend months and millions building a Partner Program. You planned and tweaked and now it's time – fingers crossed for launch – but then… a few months go by and… wha-la – little to no adoption.
It's not that Partners don't want the help. It's usually that they don't know about it, or got busy putting out fires and forgot to sign up. Use our channel demand generation experts at the Partner Demand Gen Rally Station™ to inform your Partners of what they're missing. Once Partners understand and sign up, they'll be excited to continue using your resources.
More exposure for all
While attendees are engaging with our consultants, we show them in real-time how to post, tweet, mention, and retweet – your event.
Think about the power of a tweet. Now think about the hundreds (or thousands) of Partners coming though the Rally Station. Yes, you can expect a significant uptick in social media engagement; followers, #hashtags and @mentions, all of which drive demand, interest and engagement for Partners and Vendors alike.
Engage your audience at your next event. Work with us to curate the experience you want for your Partners. Our goal is for Channel Partners to leave your event with actionable steps to strengthen their online connections with traditional marketing and sales tactics. Your Partners will thank YOU every time they think about driving demand online and offline!
Call Channel Maven Consulting today to learn how we can help.