What's not to love about social media? It's a perfect place to gather information, research buying decisions and practice social selling. A standout social profile makes all the difference and it's often only a few tweaks away.
Thousands of Partners have attended our Social Media Rally Stations™ at numerous channel events and hundreds more have been coached during one-2-one consultations with our team over the phone. In both situations we dive deep to help Partners and Vendors put their best social foot forward. Here are the six most common social media success roadblocks we encounter.
1. Headshot and Profile Photo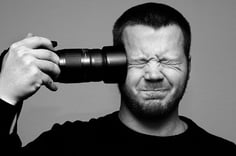 Headshots are the social media equivalent of a first impression. Think about how you want to appear and keep that in mind while choosing your image. A great photo while winning a 4th of July pie-eating contest is better left for personal social accounts. Business platforms like Twitter and LinkedIn are where you want to be taken seriously and a professional headshot with a basic background, cropped at the shoulders works best. Second best is having someone take your picture against a clean background and (please) avoid selfies, cropping someone out of your picture, looking goofy or too casual.
2. Contact Information
Have you ever logged onto LinkedIn to acquaint yourself with someone right before your first meeting? It happens more than you think. The goal of your social profile is to build rapport before you meet. Appeal to those who don't yet know you and use your contact information to introduce yourself before you interact.
LinkedIn has an entire section dedicated to contact information. Unfortunately, many of us quickly paste a company URL into the "Company Website" field or overlook the section entirely. We recommend paying close attention to the following:
Provide a business email address
Add a Skype or IM user name
Hyperlink to your Twitter handle
Include up to three website links: 1) your homepage, 2) products or solutions 3) company blogs
Twitter is different. Due to character limitations we're forced to create short profile bios. For social media success, use the space wisely. Include #hashtags for your keywords and links to your website or LinkedIn page to encourage connections across platforms.
3. Work History and Summary
Is your work history really THAT important? Or does listing the name of a former employer suffice? Think about how you look at other people's profiles and your buying process. If Profile 'A' lacks info and Profile 'B' has succinct summaries of industry related experience - which one make you feel more comfortable? Keep this in mind while putting together a summary of your professional experiences:
Highlight expertise and achievements
Include examples of how you've helped companies and customers in the past
Add a few personal details to bring forth your personality
Incorporate keywords that relate to your line of work
Be consistent with keywords across social platforms
4. Keywords Matter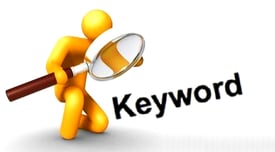 If you're not found on the first page of search, the chances of being found online are slim. SEO (search engine optimization) is what determines how much search exposure you gain and it's driven, in part, by keywords. Competitors actively work to rank higher than you in search results by using keywords to gain an advantage. Don't gift them an extra advantage by neglecting an opportunity to keyword your profiles. Being easily found in search is as simple as including keywords on Twitter bios, LinkedIn titles, summaries, and work history. Doing so informs search engines what you're known for.
Think about:
Words you want associated with you and your company
Words potential customers use when looking for your products or services
How to incorporate these naturally into bios, profiles, website and content
5. Connect with strangers
The objective of social media is to drive more awareness for you and your company, right? Social Media is a great way to accomplish that. Connect with others in your industry and the industry your customers serve, even if you've never met. Think about it as an online networking event. Add value to conversations and introduce yourself. Think about making connections with those you can help as well as those who can help you.
Connect with:
Companies and individuals you partner with
Business associates
Others in your industry
Thought leaders
Publications you frequently refer to
Customers and potential customers
6. Put Your Content to Work
Content is the common ground between you and your connections. It gives you something to talk about and sets the tone for what's important to you (both). Posting relevant, useful content on social media is one of the friendliest things you can do to improve social engagement and reach.
Consistency in posting is more important than frequency but often we wonder: how much content is enough? Twitter feeds move fast and it's nearly impossible to "over-post". On LinkedIn, if you're posting more than once a day, it's likely too much. Try posting 2-3 times a week on LinkedIn and find a cadence for Twitter that you can consistently accomplish. For example, you might try to post once a day but as time allows, add more posts to your Twitter cadence.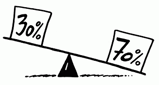 When looking for content to post, we recommend a 70/30 split. Most of the posts should be thought provoking and industry relevant, the remainder are specific to your company, products and services.
Ready, Set… Go!
We'd love to hear about your successes and challenges with social media and help you find answers. Please let up know how we can help. Happy posting and we look forward to meeting you on Twitter and LinkedIn.
For more information about helping Channel Partners check out these blogs:
CMCtv Episode: Help Channel Partners Understand Their Buyer's Journey (featuring Steven Kellam, CCI)
Steven Kellam, President of CCI joins Heather Margolis for a video conversation about how and why Vendors need to help Partners understand the needs and pains of their buyers as well as how to connect and build trust in order to drive more demand.
Like a Buyer's Journey, are you Helping your Channel Partners down the Partner Journey?
Understanding your Partners' journey from their point of view can make the difference between staying top-of-mind and being lost in the crowd of IT Solution Vendors. Use these tips to help engage with Partners along their journey.
Photo Credit: photoworkout.com, www.semrush.com, www.spiro.ir