In today's Channel, most Partners are working with 5-25 Vendors at a time and the more

Vendors they work with, the more communications they receive - every day. In that sea of incoming information, Partners tend to tune out to anything that's not urgent, which can make it challenging to grab their attention for program updates, trainings, events, and other communications they deem non-essential.

This is a common challenge for Vendors we work with. If you're experiencing similar to-Partner communications challenges, try these 5-steps to drive more demand through your Partners:
A little Sleuthing Goes a Long Way!
When
Vendors give Partners
what they need
and make the business relationship easy, both organizations win. On the Vendor side this means taking time to figure out which resources, programs, and incentives individual Partners need alongside understanding how to communicate more effectively with your unique set of Partners.
Step 1: The Ask
Start with asking Partners what motivates them. For most, the answer will include increasing sales and customer retention but it's not safe to assume that's the answer for every Partner. It may vary and without asking them directly there's a good chance Vendor-Partner alignment won't happen.
Step 2: Identify Barriers
Find out if your Partners are facing any obstacles, even if those obstacles aren't directly related to your solutions. For example, maybe they're having difficulties finding talent to hire or other operational hiccups. If they are, assist by helping them develop and work a plan, become their sounding board and offer ideas and tips. Having open conversations with Partners about their needs whether it is more training or marketing help and helping them solve problems builds trust, which leads to deeper relationships and ultimately - more sales.
Step 3: Assess Partners' Marketing Efforts
Helping Partners with marketing is especially important for demand and lead generation and it's something many Partners don't have the time and resources to excel at. To understand each Partner's starting point, begin with an online assessment:
Do they have websites and social media presence?
Are they posting and engaging on social media regularly?
Do they have a blog and are they publishing content regularly?
Do they have access to MDF and if so, are they using the funds productively?
Is their website delivering optimal user experience?
Are they addressing SEO as it shifts to mobile first and real-time indexing?
Step 4: Segmenting for Demand Generation
Once Partners' goals and challenges are identified, segment them according to what each needs. For example, some Partners' obstacles might be region-specific or unique to industry landscapes, and others might have to do with marketing and lead generation.

Once Partners are grouped by need, tailor your communications accordingly. Offer support through videos, blogs, emails, and social media based on their preferred communication channel and deliver information to improve the areas they identified as "lacking."
Step 5: Listening is Golden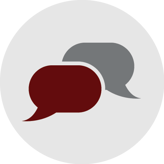 Partner-facing teams are in the right position to actively listen and dialogue with your Partners to learn more about their mindsets and challenges. Furthermore, the active listening process builds trust. Taking the time to understand their unique position will help Partners look forward to hearing from you and prioritize your solutions during their sales cycle.

Not sure you're gathering the right Partner insights or wondering how to segment Partners based on communications preferences? We can help!